Scaling your business for more Revenue generating machine
The best solution for your Business
We are the best creative branding & marketing agency working towards the goal to increase the revenue of the businesses by 300x+ through our 90 Days Acceleration System.
Trusted by these mega brands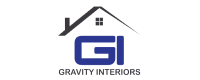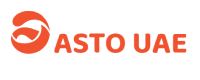 We Provide The Best Service for Client
Hi, I am Shivani Verma, Founder & CEO of Insightful Hub. Young girl working towards a passion to help people to generate more leads, convert more clients & grow their business by taking them online! Let's get on a call and discuss in detail about your business.
Digital Marketing Strategies
We help you to grow faster and better
We are the Best Branding & Digital Marketing Agency, working on result-oriented things to help our clients to grow in the digital space. Worked with 100+ clients across the GLOBE. 
Our mission is to help business owners to get high-ticket clients to grow their business & achieve their dreams. 
What Are You Waiting For? Call Us Right Now
Book the excluse 45 minutes zoom call with us where we will get to know the insights of your company to get it started!